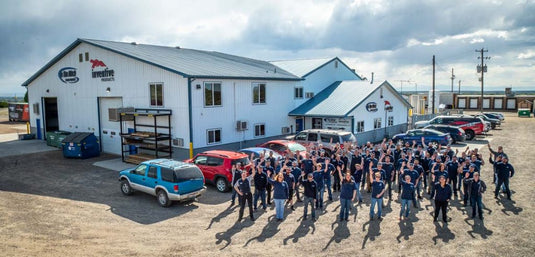 Here at Inventive™ Products, we have a passion for inventing and manufacturing products that solve everyday problems and make your life easier. From our engineering team at the drawing board to final assembly, where they ensure every product receives a final polish; your purchase allows Inventive employees to continue working, and creates jobs for fellow Americans. From the bottom of our hearts, we thank you for that!
An Industry leader – all in Mountain Home, ID
We are a family-owned business that's been in Mountain Home for over 10 years; with no plans to move. Our company is filled with people who have degrees, and those that don't. All have the same opportunity to advance within our organization based on their efforts. We have found great success by recruiting people who are excited about working here and buy into our culture. We truly believe in coaching and developing people who have a great attitude, work ethic, and want to leave their mark on the world.